Hispanic Heritage Month Kids' Night Out!
October 11, 5:15-7:15 PM
Kids ages 8-12
First Coast Cultural Center (3972 Third St. So., Jacksonville Beach)
$40 for FCCC members; $45 for non-members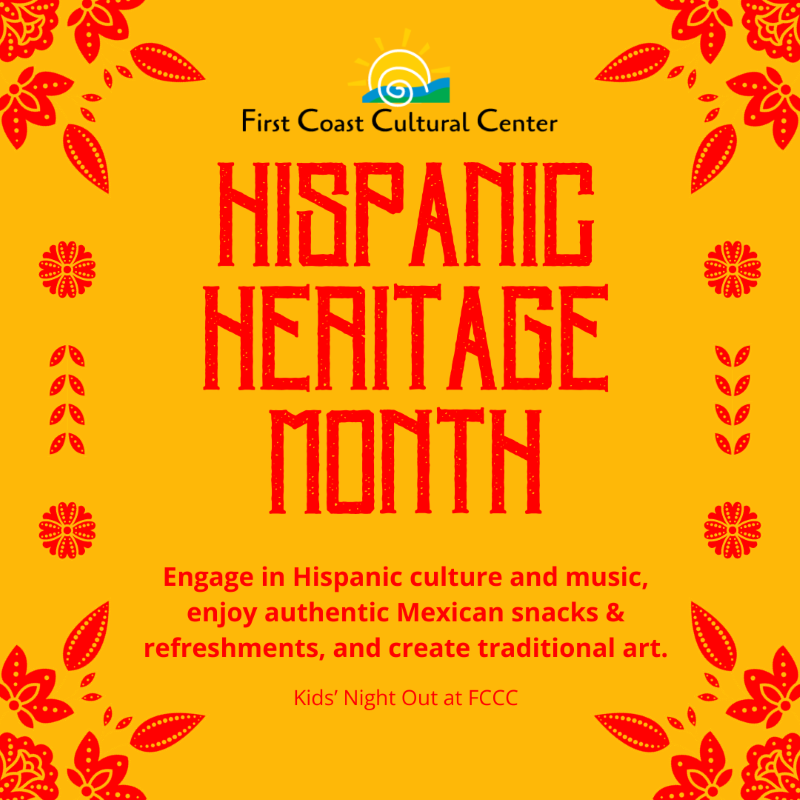 Immerse yourself in Hispanic Heritage Month celebrations!
Children will experience Hispanic culture and music from around the world and learn some Spanish, as well. Authentic Mexican snacks & refreshments, such as chips and queso, Pan de Muerto, and Refrescos will be provided. They will also create a Dia de Muertos traditional art project to bring home!
If your child has a gluten or dairy intolerance or allergy, please let us know so that we can make appropriate food arrangements.




Sweet Sculptures
Saturday, October 21, 10:00 am-12:30 pm
Children's Art Class, ages 8-12
First Coast Cultural Center 3972 Third St. So., Jacksonville Beach
$45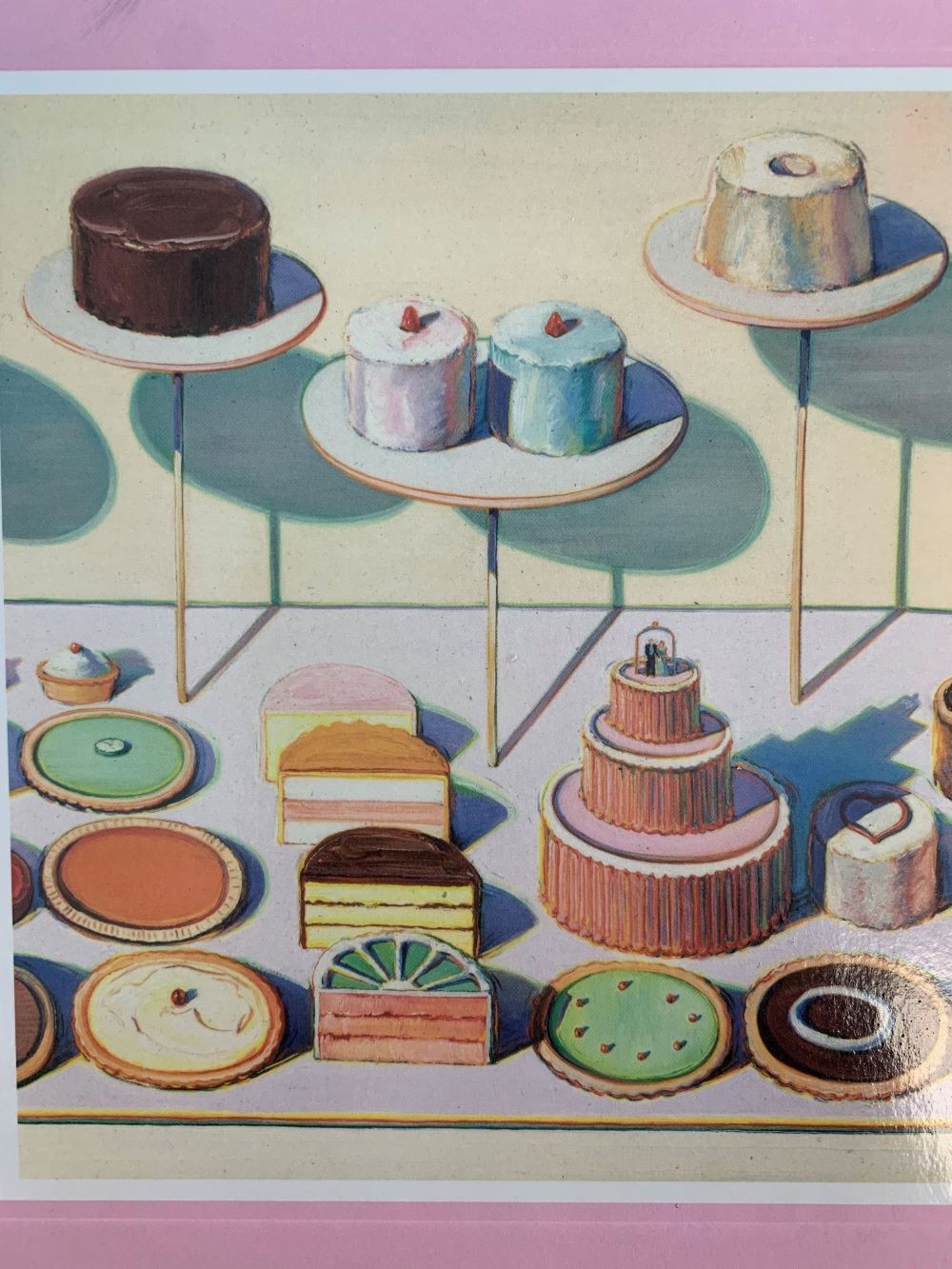 Artwork by Wayne Thiebaud
Yum, Yum! (We will not actually be eating sweets) Get in the mood for Trick or Treating by sculpting some deliciously-themed artwork!
Just in time for Halloween, children will learn about artists, such as Wayne Thiebaud and Claes Oldenburg who used sweet treats as a source of inspiration for their art construction. They will learn how to create a paper armature to design delicious sculptures using recycled materials. Art Educator, Silvia Romero will lead the class. Please provide your child with healthy snacks for built in breaks.


Winter Break Improv/Drama Camp w/ Sheri Lahris
Campers will work with a professional instructor, known for her career at Disney and Nickelodeon, to hone their drama and improvisational skills!
December 26-29, Tuesday-Friday, 9:00 am -11:00 am
Ages 7 - 11
$275


Winter Break Art Camp
The Art of Texture
Campers will create patterned collage, textile work, and paint with unusual tools to create a variety of textures!
January 3-5, Wednesday-Friday, 9:00 am - 3:00 pm
Ages 7 - 11
$250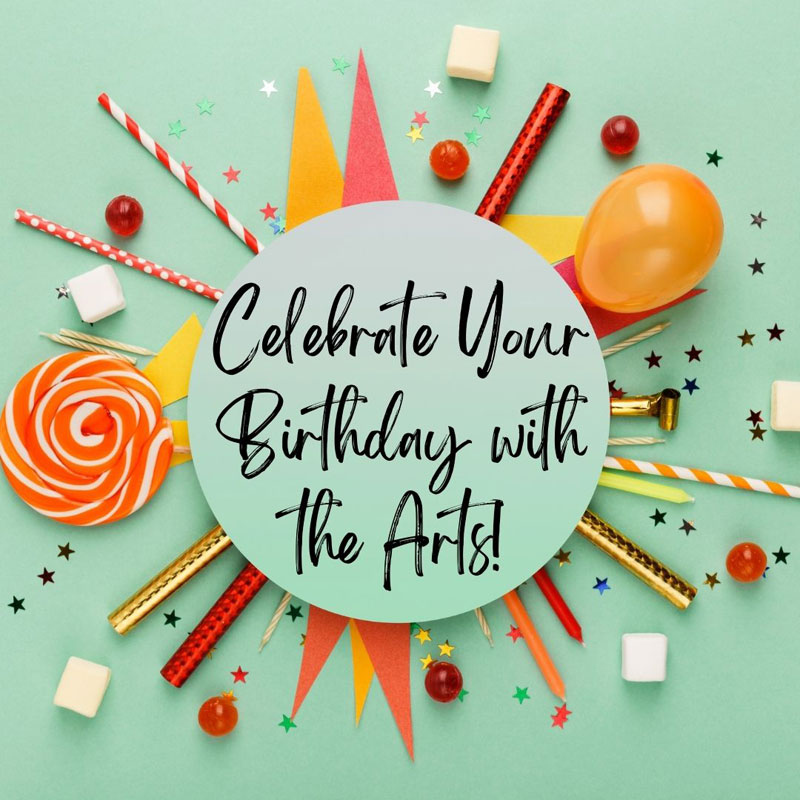 Birthday Party!
Spend time with your friends creating unique art and celebrating your birthday!
Choose from one of our packages with a professional artist. (Based upon artist availability.)
1. What is Your Watercolor?
2. Animals in Art
3. "It's All About You": Improv and Art
4. Sweet Treat Sculptures
Or invent your own theme!
To learn more or check on availability, contact Silvia Romero at 904-280-0614 ext.1206 or This email address is being protected from spambots. You need JavaScript enabled to view it.

Virtual Music Lessons with Sabrina Krisberg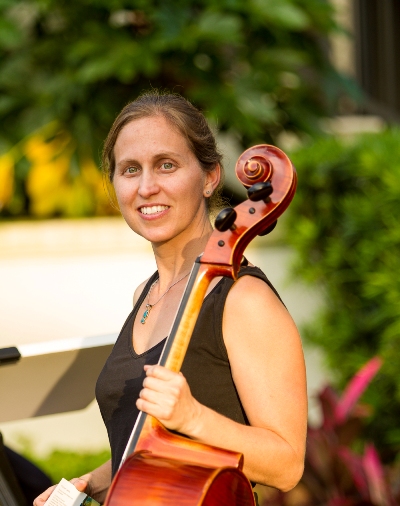 Private Piano or Orchestra with Sabrina Krisberg
Tuesdays as scheduled
All Ages
Cost: Varies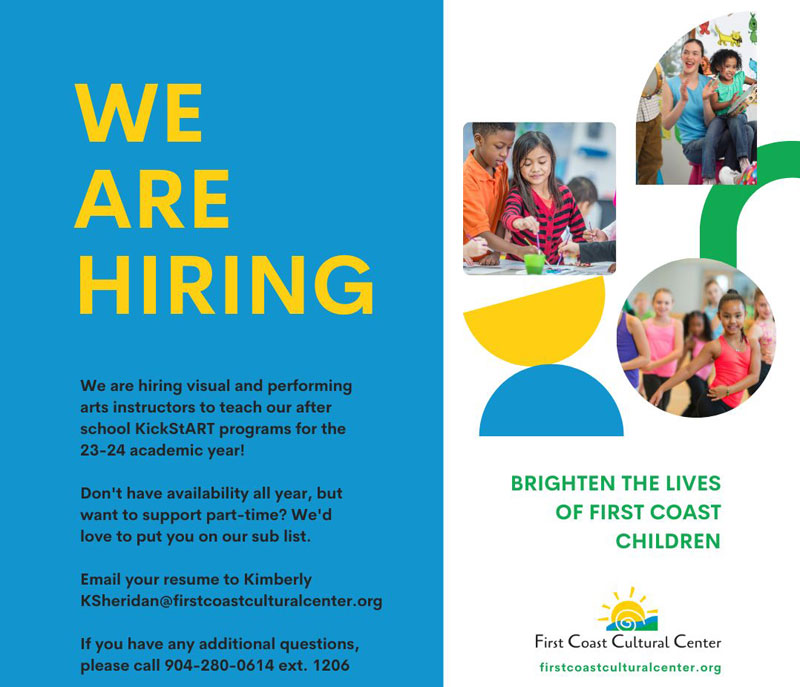 Don't miss your opportunity to unleash your creativity in one of our many art classes and workshops. If you are an artist, novice or professional, we have programs that will enhance your creative process and artwork. Pre-Registration is required for all programs. All supplies are included unless otherwise noted. Please review our Program Policies before registering. If you are unsure about the status of your membership, please call 904-280-0614 ext. 1206. If you would like to become a member of the Cultural Center, please visit membership. If you have a child with special needs, please call TWO WEEKS prior to registration to ensure we can provide adequate services for your young artist.
These programs are sponsored in part by the State of Florida, Department of State, Division of Cultural Affairs, National Endowment for the Arts, and the Florida Council on Arts and Culture.
First Coast Cultural Center is supported by a grant from the Dr. JoAnn Crisp-Ellert Fund at The Community Foundation for Northeast Florida. The funds will be used to support the Kick StART afterschool visual arts program at Osceola Elementary, a Title 1 school in St. Augustine.
About The Community Foundation for Northeast Florida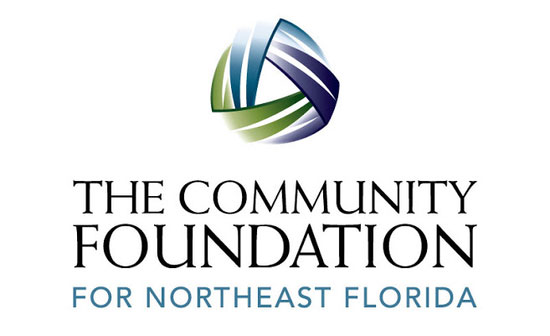 Now in it's 56th year, The Community Foundation for Northeast Florida (www.jaxcf.org) is Florida's oldest and largest community foundation. The Foundation works to stimulate philanthropy to build a better place. The Foundation has more than $482 million in assets and has made grants in excess of $550 million since 1964.

First Coast Cultural Center is a proud supporter of the Sustainable Development Goals, a United Nations initiative.