Kick StART Afterschool Art Program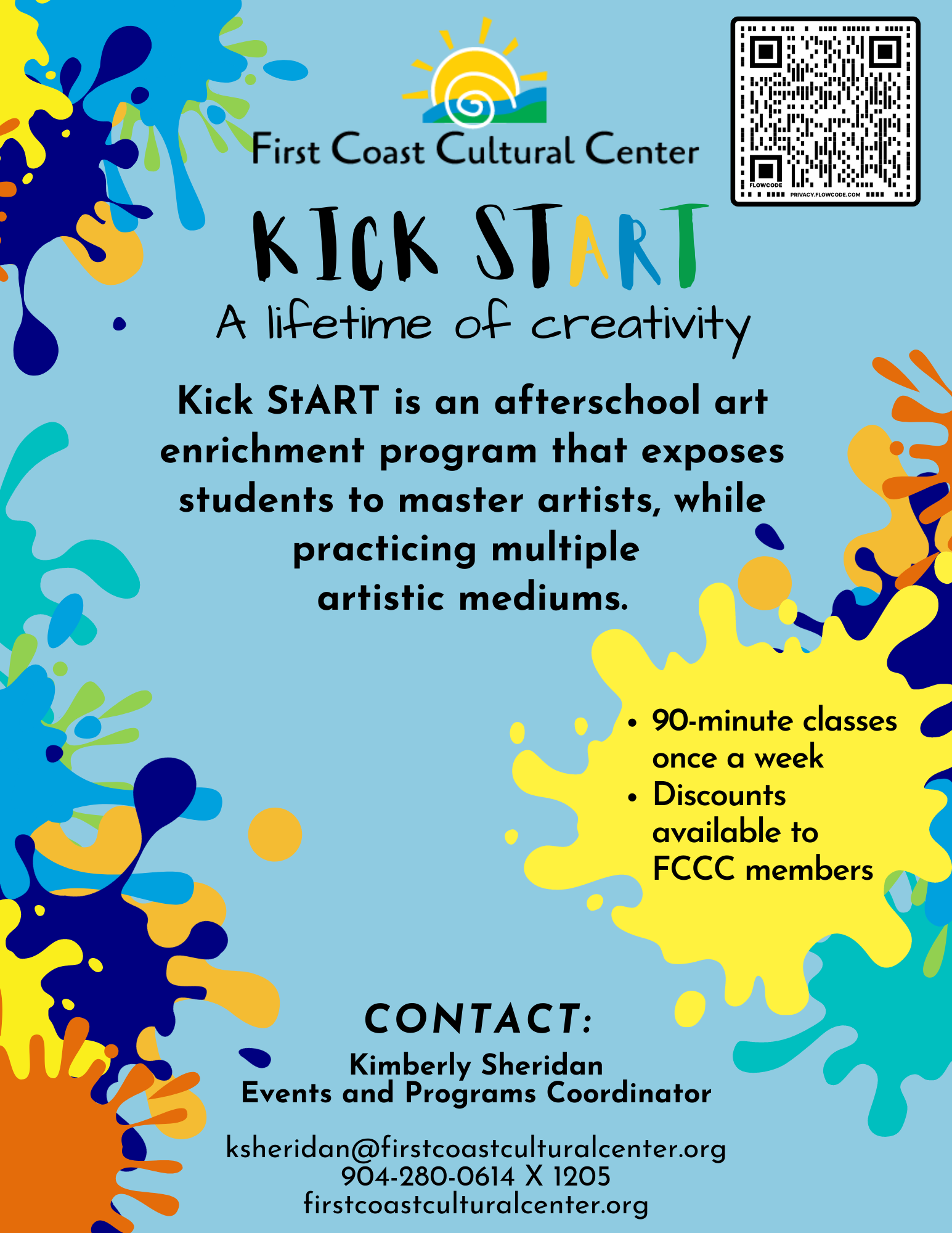 Kick StART is an after-school art enrichment program that introduces students to master artists. Students are taught various foundational art skills and explore lines, shapes, texture, color, and contour, learning how to utilize a variety of mediums in tandem with these foundational skills. The benefits of this program go much further than creating a well-rounded artistic skillset. Students develop their motor skills and communication skills. They learn to problem solve and make decisions throughout the creative process. Students' executive functioning and ability to empathize are also enhanced through art classes. Many students find art to be a stress reliever.
Kick StART allows each student to develop their personal creative point of view. They are taught the skills to execute class projects, given an inspiration piece as a jumping off point, and encouraged to take the project in their own direction. The class becomes a family, where each student is valued and affirmed in their abilities to explore, create, and communicate. Kick StART builds students' confidence, creative expression, and executive function, all wrapped up in a FUN art class environment.
Kick StART meets one day a week afterschool for a 90 minute class each semester. Students can enroll for a single semester or for both. As part of COVID protocols (following both the CDC & St Johns Public School procedures), students bring their own supplies (supplies are not shared). KickStART is available to students K-6 and is open only to students enrolled in the school. Price varies based on the amount of classes per semester at each school. See the Info & Registration button at the bottom of this page for the price at your child's school.
Discounts are available to First Coast Cultural Center members!
To become a family member, click here: Cultural Center Online Check Out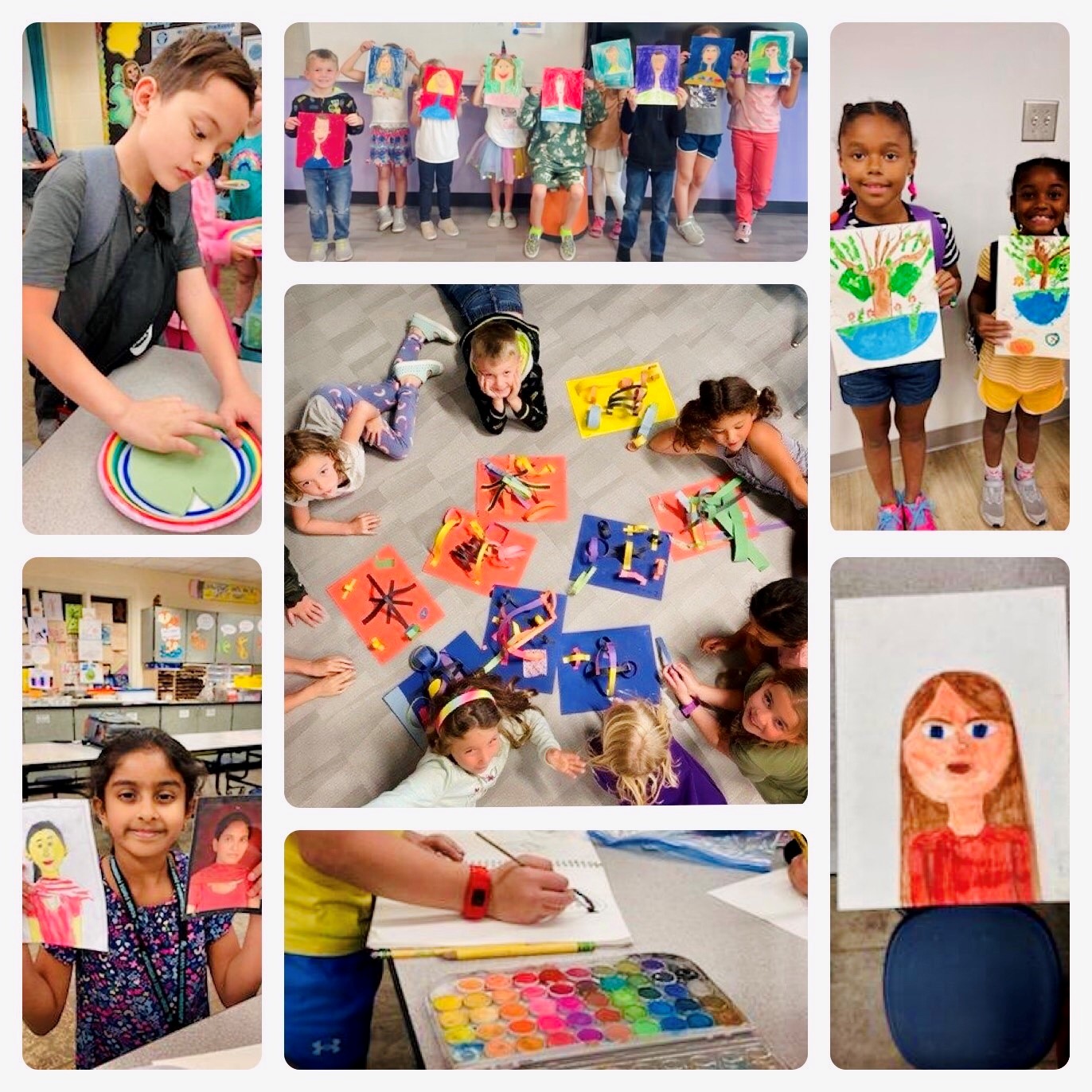 Fall 2023 Semester Kick StART Theme: Elements of Art
Lines & Shapes
Color Wheel
Proportion & Scale
Forms/3D art
Forms 2
Texture
Space & Perspective
Value
Unity
Emphasis
Movement
Symmetry/Balance
Patterns
Design
A sneak peek into the spring semester
Spring 2024 Semester Kick StART Theme: The Art and Culture of Cinema
In this semester, Kick StART will use popular children's movies for reference and inspiration when discussing culture and learning about art, both the art involved in film making techniques and the art and history of different cultures reflected in each movie. Please note, Kick StART students will not be watching movies in class.
Encanto
Toy Story
Wreck-It Ralph
Brave
The Incredibles
Frozen
Monster's Inc.
Hercules
Moana
Pocahontas
Princess and the Frog
Coco
Mulan
Chicken Run
Zootopia
School year of 2023 to 2024 Confirmed Participating Schools
Freedom Crossing Academy
John A. Crookshank Elementary
Ocean Palm Elementary
Palencia Elementary
Palm Valley Academy
Picolata Crossing Elementary
Pine Island Academy
PVPV/Rawlings Elementary
Please note: Refunds shall not be granted within two weeks prior to the class start date.
For more information contact Kimberly Sheridan at 904-280-0614 ext.1205 or This email address is being protected from spambots. You need JavaScript enabled to view it..