Donna Guzzo, CNE, CDE, CNC
President & CEO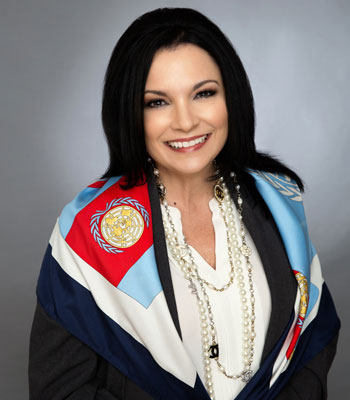 Donna Guzzo an extremely well-connected leader in Jacksonville, FL and surrounding areas and has recruited substantial support for the Cultural Center. She is an accomplished businesswoman and has demonstrated her passion for the Cultural Center's mission as the leading provider of arts programs for St. Johns County.
Guzzo was recently recognized at the Association of Fundraising Professionals annual luncheon in Jacksonville and was the recipient of the 2021 Dr. Gail Pflaster ROWITA (Recognizing Outstanding Women in the Arts) Award. She has experience sitting on national boards for the American Cancer Society, United Way, the Arts and World Languages, to name a few.
Following a career in banking, Guzzo held leadership positions in nonprofits for more than 30 years. No stranger to St. Johns County School District she founded the nonprofit Language Exploration Enrichment (LEE) established in 2003, a language-instruction program. Guzzo has been honored as a Florida Foreign Language Most Valued Educator five times. In 2018 Guzzo was inducted in the Educator's Hall of Fame for the State of Florida.
You may have read a recent article about her as the Top Ten who make a difference in St. Johns County.  She is a graduate of The Jim Moran Institute Global for Entrepreneurship and Leadership St. Johns 2018 Class.
In recent years she has been a featured speaker at international conferences as Ambassador of the United Nations #Teach SDGs, teaching and promoting the sustainable development goals at Harvard University, Providence University in Taiwan, The United Nations in NYC, and Geneva,  and at The Vatican.
Donna is married to Glenn Guzzo, an author, and the former editor in chief of The Denver Post. Their daughter, Scheherazade, is a former actress, was valedictorian for her entertainment business degree, and took Barry University School of Law for the first time to nationals. She now works for the State Attorney's Office as a Prosecutor in West Palm Beach, FL.

Charlotte S. Chastain
Assistant to the President and CEO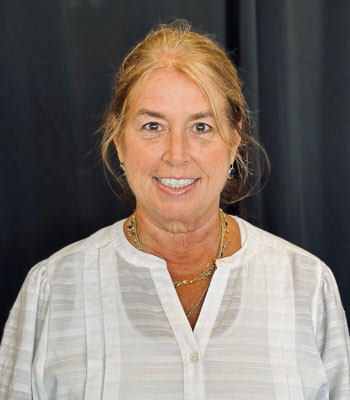 For over ten years, Charlotte, a native of Thomasville, Georgia, worked for a major labor law firm in Atlanta as the administrative legal assistant to the founding partner and managing partner. She also served as the office manager and legal assistant to the managing partner of a small law firm. Upon moving to Ponte Vedra Beach, Florida to be close to her family, she worked for the head of the legal department and CEO at AccuStaff/mödis, before later joining the PGA TOUR Headquarters' legal department.
In 2008 Charlotte switched gears and became a US Merchant Marine. She joined the Seafarers International Union (SIU) and earned all of her Coast Guard endorsements, became a Chief Cook, and sailed the world on MSC ships, cooking for a crew of 32 or more. She even notified the bridge of pirates approaching the ship when sailing through the Arabian Sea.
Charlotte is also a life-long artist. She began her artistic endeavors as a child, studying privately under the founder of the Thomasville Cultural Center.
Her passion for painting became apparent during her college days when studying watercolor painting at the University of Georgia, and she continued to paint while raising her two children. In 2004, Charlotte decided to return to college, attending a summer history/painting program in Italy through the Rhode Island School of Design. Subsequently, she enrolled at the University of North Florida, where she graduated with a Bachelor of Fine Arts degree, magna cum, in painting and drawing, and achieved the Gray Scholar Award for two consecutive years.
Charlotte's award-winning artwork has been recognized in exhibitions throughout the United States. Her first one-woman show was in Thomasville, Georgia in the early 1980's and she continues to show her work throughout the southeast. Her paintings hang in many corporations and private homes.
A long-time active member of First Coast Cultural Center (FCCC), Charlotte was recognized as the center's Volunteer of the Year in 2022. She is thrilled to have transitioned from a volunteer role at FCCC to the Assistant to the President and CEO in 2023. Charlotte is thrilled to continue serving the arts community in her new role.

Candice Sirak, MM, MT-BC
Senior Music Therapist and Sound Connections® Music Therapy Manager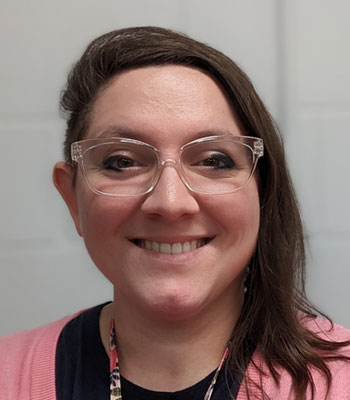 Candice Sirak graduated from FSU with both her bachelor's and master's degrees in Music Therapy. Through Sound Connections®, she can share her passion for music and helping others by working with students in St Johns County. Candice has been a Music Therapist with Sound Connections® since 2015 and became manager of the program in 2022. She has always loved singing and making music.
Aristotle said, "Where the needs of the world and your talents cross, there lies your vocation."
Candice first became interested in Music Therapy in high school. Once she learned what a Music Therapist was, she didn't want to be anything else; she knew it was her vocation. She has a passion for helping others at every stage of life.
Her master's thesis was in music during pregnancy and its effect on mothers and newborns . Her internship was with Big Bend Hospice in Tallahassee, using music during end of life care. And now she is working with young emerging minds, using music to help them grow and develop, as well as supporting their teachers who do the same. She believes that everyone can benefit from music in their lives, whether in a therapeutic relationship or not.
She has been in choirs all of her life; currently she is a member of the St Augustine Community Chorus. When Candice is not making music, she likes to make other things such as crochet and craft projects. An Orlando native, she also likes to spend time at Disney. She has lived in St Augustine since 2014, with her husband and three sons. Every day she is grateful that she gets to go to her dream job!

Gretchen Torgerson
Music Therapist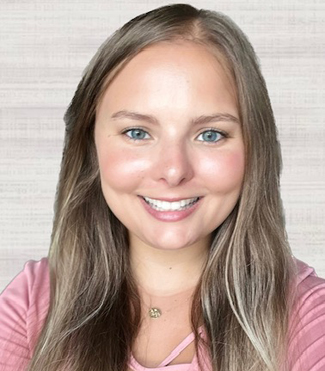 Gretchen Torgerson graduated from the University of Kansas with her bachelor's degree in music therapy. While completing her degree, Gretchen worked as a preschool teacher to continue fostering her passion for working with young children. During her six-month Music Therapy internship at AdventHealth, Gretchen received experience leading therapy sessions ranging from infant groups to preschool classes, as well as discovering her passion for Aquatics Music Therapy.
From a young age, Gretchen knew that music was her calling. Growing up, she participated in band, honor choirs, talent shows and lessons in voice and piano. Determined to learn the guitar, she spent years self-teaching and fine-tuning her skills. Gretchen knew she wanted to be a music therapist when she discovered the profession in high school. Fascinated with the combination of music and psychology, she discovered how music is a universal language and can transcend all barriers.
Gretchen has recently moved to Jacksonville, Florida after living in South Dakota. She is excited to be a part of FCCC and eager to share her love of music with children in St. Johns County. Gretchen enjoys spending time with her boyfriend and family, spending time reading or practicing yoga, and enjoying the sunshine!

Silvia Romero
Director of Programs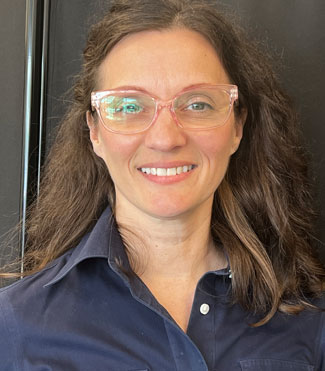 Silvia has over 20 years of professional experience in education and administration through the arts and is thrilled to join the FCCC team. At the age of 12, Silvia's father gave her inscribed books of the lives and works of artists, and she spent the next several years dreaming through the pages. The contents and images of the books left an impact.
The desire to travel took Silvia to research art colleges in Buenos Aires, Prague, Florence, and New York in search of expanding technique, skill and foreign language improvement.
Silvia's preliminary Art History and studio courses left their indelible mark, with professors at UNF such as, Dr. Debra Murphy and Paul Ladnier, who are mentors to this day. A nomination for an internship at the Cummer Museum of Art & Gardens brought a new opportunity.
She increased her skills in programming, school and adult gallery tours and creative planning. After 6 years, Silvia embraced her new role as the Associate Director of Education and spearheaded the largest education initiative - an endowed program serving thousands of underserved students and their families, funded by the J. Wayne and Delores Barr Weaver Foundation.
After starting a family, Silvia went back into the classroom at the Dubow preschool with her child, and also worked as a Montessori guide. An opportunity presented itself across the country that took Silvia and her family to Seattle, Washington. She enjoyed breathtaking views of the Pacific Northwest landscape, the climate, and the culture surrounding the arts. She became the Arts Education Manager at Shorelake Arts, a non - profit organization.
Silvia is deeply involved with her daughter's schooling while learning the best practices of deaf education. She was the keynote speaker at the annual gala and fundraising event at Listen and Talk, a specialized preschool for students who are deaf. She is a Notary Public, an avid crocheter, and a mixed media artist.
In 2020 Silvia relocated back to Jacksonville, Florida and is enjoying her new journey with the First Coast Cultural Center.

Kimberly Sheridan
Events & Programs Coordinator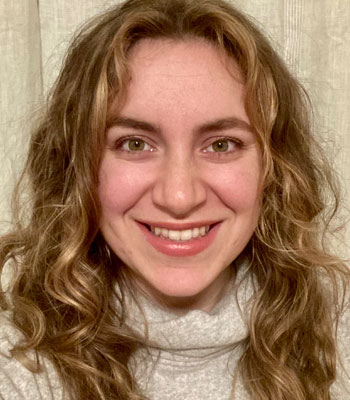 Kimberly Weaver has been with the First Coast Cultural Center for one year as part-time Assistant to the President and Executive Director, Donna Guzzo. She works with General Membership, the FCCC Artist Market, exhibits, and administrative related needs. When Kimberly is not at the studio or is working remotely, she can be found in Duval and St. Johns County schools as a Kick StART instructor for FCCC. Kimberly has long had a passion for art and enjoys teaching art to children in our community.
Before her time with the Cultural Center, Kimberly graduated from the University of North Florida in 2020 with a Bachelor of Arts degree in Psychology and a Minor in Creative Writing, after which she received teaching experience working at a preschool in Orange Park, FL. It is her enjoyment of teaching that first led her to the First Coast Cultural Center where teaching and art could be combined with Kick StART. Kimberly enjoys spending free time with her husband (newly married as of October 29th, 2022) and their families, playing board games with friends, caring for her pet quaker parrot, and dabbling in art and music.